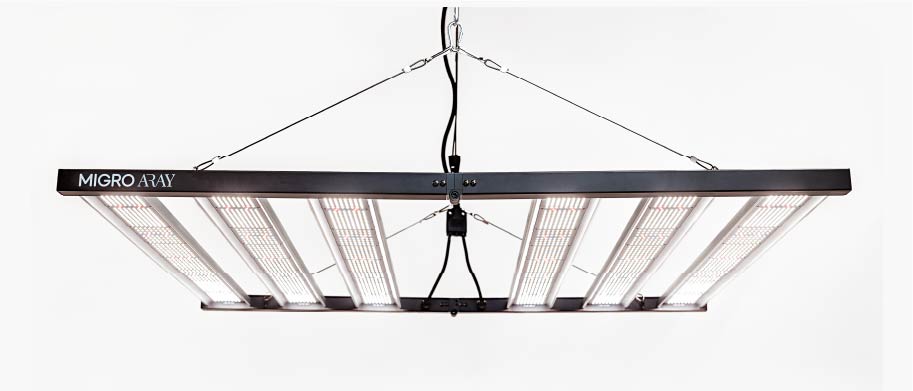 The new ARAY 4X4 & ARAY 5X5
We are thrilled to introduce our newest cutting-edge LED grow lights that will revolutionize the way you grow plants indoors.
Shop Now

Inspired by Nature
The ARAY spectrum is designed for full cycle growth to generate tight, dense growth in the early vegetative stage and promotes vigorous growth with high concentration of flavonoids & terpenes in the flowering stage.
Modular - grows with you
Our grow light modules can be joined end to end or hung side by side to cover any sized grow space. Alternatively you can buy our grow light packages designed to maximise yield from the most popular grow tent sizes.

High Efficiency for maximum yields
The ARAY is highly efficient, allowing more light and yield generated for less power consumed - reducing electricity consumption and reducing heat levels in your grow room.
About MIGRO
When we came to designing our next generation LED grow light we set ourselves a challenge, to deliver game-changing performance in the most adaptable and accessible form possible.
See more